This page was most recently updated for our 2023 season. 2024 updates coming in January. 
NBTSC is not an ordinary youth camp. Every once in a while we have a misunderstanding with a parent who expected something different, or a camper arrives with needs we're not staffed to support. To ensure that we're all happily working together, we need you to look over the following expectations and details before signing up.  (We address most of this page to parents. But we also need campers to be on board. You'll see that they should read a few sections themselves.)
If you'd like to get a deeper feel for NBTSC culture, also see these optional-reading items:
Of course, contact us if you have questions or concerns you'd like to discuss before registering (or any other time).
Is NBTSC compatible with your child's needs?
We've occasionally found ourselves trying to support someone we aren't adequately staffed to support – most often a person with mental health needs, but occasionally other situations too. Please carefully read the information below and then make the best decision whether your child should register for camp this year.
In the three domains described below, there are grey areas. The truth is that we have hosted many campers who didn't fit these standards, and for the most part they were fine. (Or their parents even told us, "NBTSC is the best thing that ever happened to our little Johnny!") But even in some of these "fine" cases our staff was extremely overextended and neglected other important tasks in order to get to that fine, and we're hoping to make things smoother and more sustainable for all of us.
Please know that we won't be upset with you if you register your child in good faith and then it turns out they have unexpected difficulties. Once we're together, we're fully committed to doing our best by each camper, we absolutely want them to turn to us if needed, and we consider ourselves honored to show up and offer support to the best of our ability. We just want to be realistic at the outset about the levels of support that we are generally able to offer.
We ask that campers register this year only if you (and they) sincerely believe the following three statements are currently true. (If you have any doubt, please discuss thoroughly with your child – and contact us if you're still not sure.)
1. Their mental health is currently stable, and NBTSC is compatible with their mental health needs.
If your child has a serious mental health issue that is likely to need attention during camp, or that frequently needs professional attention, we may not be staffed to support them. We are not able to offer mental health services as part of our program. And we do not have staff available to routinely support campers who have frequent panic attacks or other frequent, acute mental health needs.
Since NBTSC is a largely outdoor program, and buildings and facilities tend toward the rustic, we are not always a good choice for people with serious anxieties about insects, dark nights, or other realities of the outdoors.
2. They are able to take care of themselves and respect others.
Parents, please ask your child to read the following section (and read it yourself too, thanks).
3. Their physical needs are compatible with our program.
If you feel at all uncertain about any of the above areas, or if your child is a new or a younger camper (especially if they've never been away from home or family for a week), you need a departure plan.
You and your child need to agree that if they find themselves chronically overwhelmed or extremely homesick and want to leave camp, you will support them in doing so. It may be helpful to agree ahead of time that they'll commit to at least two or three nights even if they're uncomfortable, but beyond that if they ultimately don't want to be there, NBTSC policy is that campers should be able to make that decision for themselves. (When staff are made aware of homesickness, anxiety, etc., there's a lot we can do to offer support. And, typically, if a camper who is struggling sticks it out for a couple nights, they end up feeling more comfortable and often decide to remain at camp for the duration – so, we're usually okay with families making firm agreements about the first 2 or 3 nights. But occasionally a camper does opt to leave, and we all need to be on the same page about that.)
Is NBTSC a good fit for your child?
Sometimes, even when an individual doesn't have needs that we're not able to meet, NBTSC just may not be the perfect fit.
NBTSC may not be a good choice for..
What parents should know about NBTSC
The vast majority of feedback we get from parents is glowingly positive, and we do our work in the hope that it contributes to the health and happiness not only of our campers, but also of their relationships with the families that they return to. But some of the things we do may not be consistent with what you want for your family. We have had an occasional parent upset to find out later that their kid participated in certain discussions or activities, so here are a few things to know: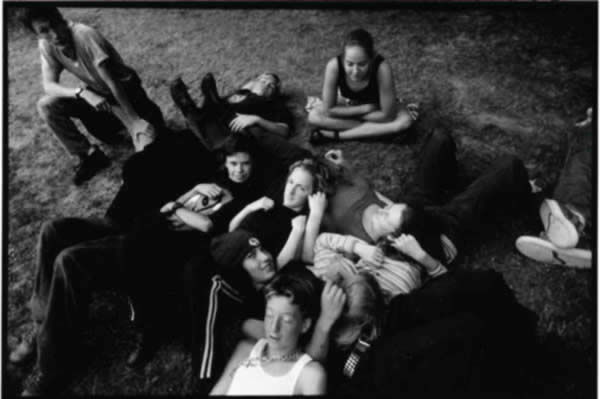 Thank you for reading the fine print!