September 21, 2018 (Day 1, Vermont Session at Tamarack Farm)
Written by camper Dealia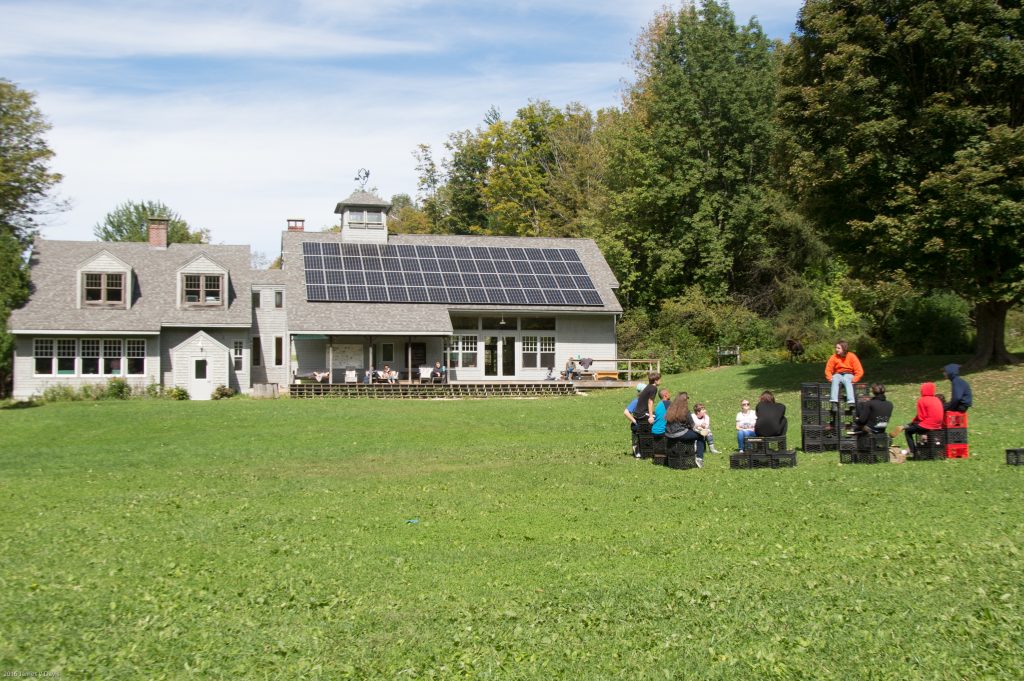 The dawn is crisp and chilly, the fire in the souls of our campers is warm enough to fuel a thousand suns, but in the end, it is the soft bitterness of tea that soothes our throats; and hugs that warm our hearts. We approach the heart of camp, the main lodge, and sit with soon-to-be-family for a breakfast of eggs and potatoes. To some it may sound bland, but with the spice of conversation, spicy potatoes and Chai tea, it can be found that the people we surround ourselves with are what give our lives flavor. Breakfast tapers out, and as the bell rings the check-in lines form. Minutes later, when we're all present in our own lives, and we turn to face the soothing sun peering slowly through heavy clouds and in the windows, morning meeting begins with a quote.
"Our deepest fear is not that we are inadequate. Our deepest fear is that we are powerful beyond measure. It is our light, not our darkness that most frightens us. We ask ourselves, who am I to be brilliant, gorgeous, talented and fabulous? Actually, who are you NOT to be? You are a child of god. Your playing small does not serve the world. There is nothing enlightened about shrinking so that other people won't feel insecure around you. We are all meant to shine, as children do. We were born to make manifest the glory of God that is within us. It's not just in some of us; it's in everyone. And as we let our own light shine, we unconsciously give other people permission to do the same. As we are liberated from our own fear, our presence automatically liberates others." -Marianne Williamson
It is a good reminder, a gentle insight to humanity, and gentle finger-snaps of appreciation fill the air like the pops of a burning fire. The meeting goes on longer than the others will, a necessary requirement to set tone and intention for the session. For with gentle explanation, the Director Matt extends the hand of guidance to the new, the changeable, and the wary.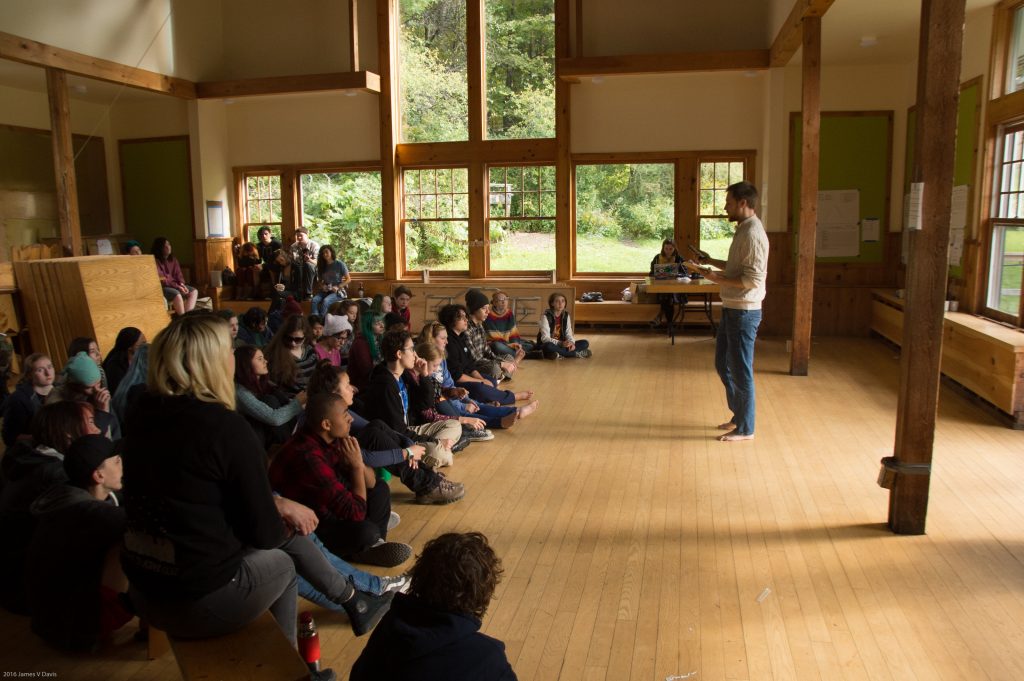 After the meeting ends, the hug number is announced, and change can be noticed in the air.
The gentle whisper of change is drifting through the air scented from the trees that surround the stunning lake and the farm next-door. And through the rest of the day, from gentle sunshine to the moon's effervescent glow, there is something within each person that has been lit. A small flame, from a hearth within each and every one of us. A passion that sparks electric and shines and roars and sings. You see, on the first day of camp and ever onward, the people are changed, encouraged, fueled by a place of such open love.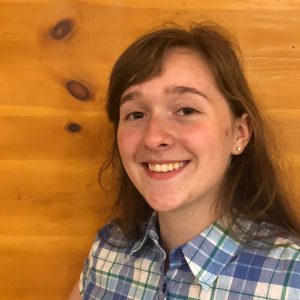 You see it in our eyes.
We are the fire, and to love, gently, passionately, nurturing, is in our nature.