September 28, 2018 (Day 8, Vermont Session at Tamarack Farm)
Written by camper Sam
Ever have that moment where you go to take a picture of the stars and your camera decides it isn't capable of capturing beauty; a beauty our minds can't even fully comprehend yet the little specks of light we do see are breathtaking.
I had a moment like that just now. I can't begin to describe the view in front of me. And if I tried, I'd be lying, because I won't be able to accurately describe it. But I'll try anyways.
The sky is a gray blue, it's surrounding the land in an endless journey around and around, like when I buried my face in the crook of someone's neck during a hug just an hour before. I can feel their body shaking as I pull them in tighter, my hands reaching to mirror theirs wrapped around both our frames. I can feel their lungs becoming mine and I suddenly understand the intensity of that night's exercise.
Tonight we said goodbye. Tonight is the end of our cloudy sky'd nine days and we are ending it with a starry night.
We knew it was coming from the moment we opened our eyes.
There's something about waking up to the sound of a poem being read.
The words cloud and mix in with your dreams then become real when you wake.
The first thing I noticed, was the silence. But not the silence that Vermont carries at night, the silence of sleepy campers whispering, getting things together, being with others yet all conversations falling flat. The weight of the last day as visible as the "today" sign on our schedule.
Now back to the sky.
The stars are like moments. They are there and then they are gone. Stars like moments at camp. These moments today are sitting in a loge over the water with my advisee group. Moments are standing in the field with all and only people of color, singing and laughing and falling then laughing. Standing out against the crowd of white watching from the porch and instead of feeling small, we are feeling empowered and validated and real and here.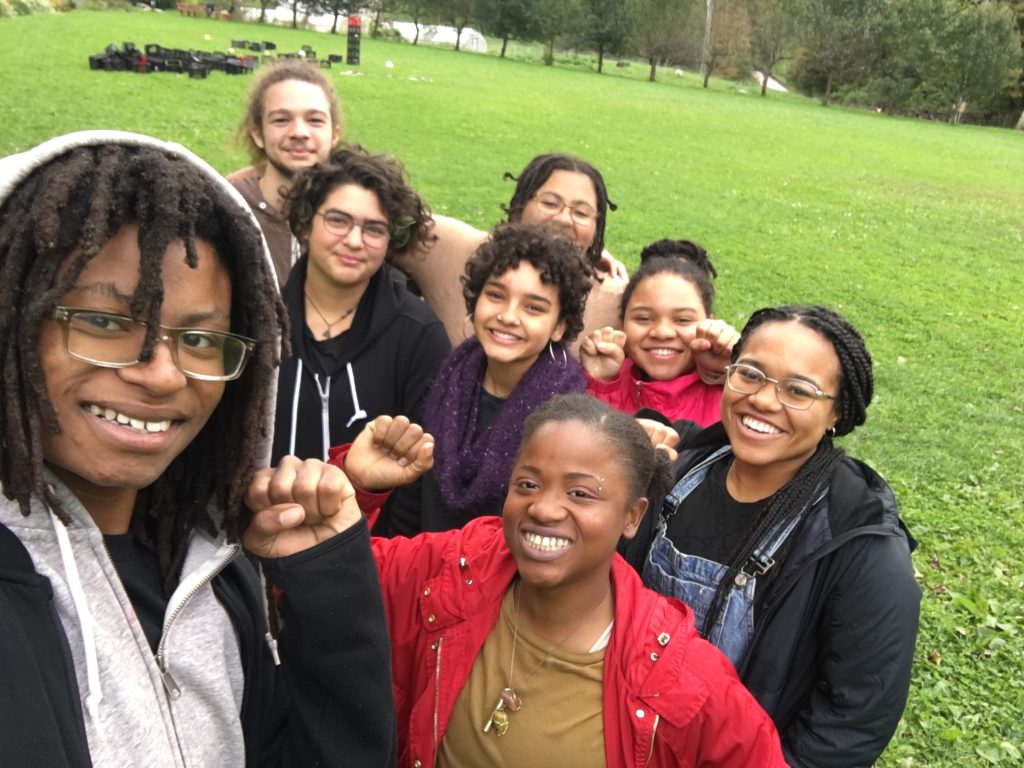 Sitting at a table during lunch, writing memories and words of affirmation on directories to other campers. Thoughts for the ride home.
And finally, when the sun is half way across its path, the chill in the air moving from chilly to numbing to shivering, and I have to go inside, I think about what tomorrow will be, if the atmosphere of this morning will be the same yet stronger or if we will somehow find  a way to use the ten hours of night to make up for the rest of the year we will miss each other.
I haven't touched on everything, anything, I haven't been able to capture every moment, I won't be able to describe them and give them justice, you're just going to have to imagine a star night sky so clear you can see the clouds of color and depth from space.