September 29, 2018 (Departure Day, Vermont Session at Tamarack Farm)
Written by staffer J.
That bittersweet day came upon us again. The day we don't think about until we're well into the "squishy middle" of our camp session. Departure Day. We're ready for it in some ways: ready to sleep in our own beds, see our families and friends and pets outside of camp, go back to our regular diet and activities, and relax into our normal routine. Maybe we're culminating or aging out and ready for the next adventure in our lives. We've had our Bonding Night, and Seeing Seen, Prom, and Closing Ceremony. Our Talent and Art Shows. We've had our closing meeting with our Advisee Group. We've pampered our Fairy Godchild and been pampered in turn by our Fairy Godparent. Maybe we've had some good games of ultimate, soccer, werewolf, and ninja. We've tied the crate tower record. Maybe even been on the hotseat. So much good has happened that the week has flown by.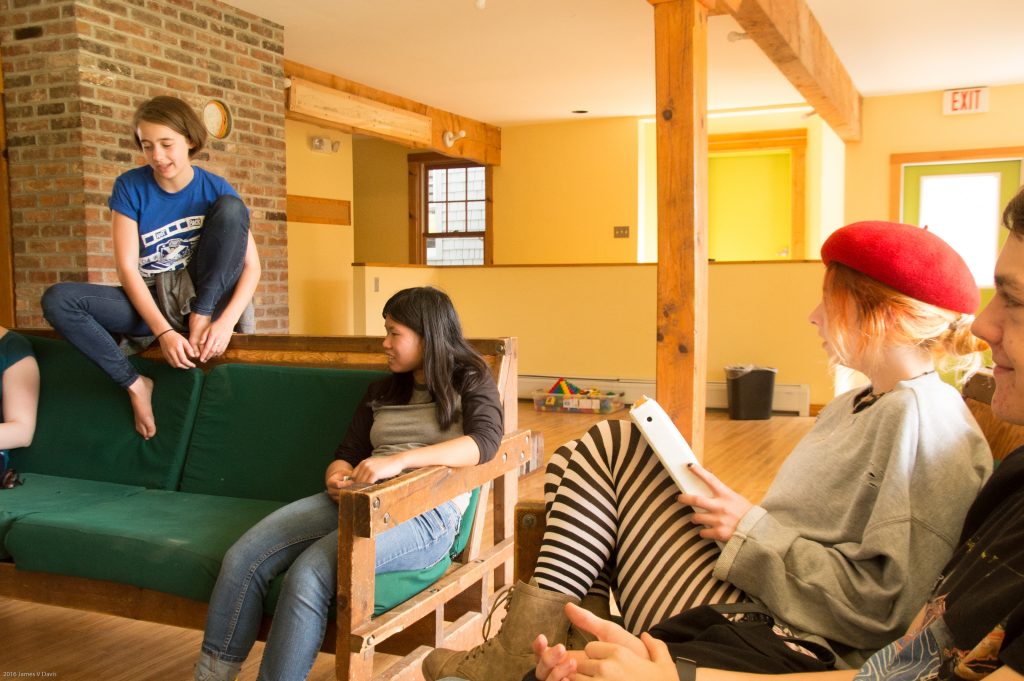 But we dread Departure Day in so many other ways as well. Many of us have started to make the connections we hoped to make when we threw an intention into the bowl at Welcoming Ceremony on Arrival Day. We've forged new friendships and strengthened and sharpened old ones. Have we signed all the directories and hugged all the people we were hoping too? Did we get that dance or swim in? Did we write that song or that poem that has been percolating on the edge of our consciousness all week long? Did we talk to everyone? Do they all know how important they are? We've once again created the intentional, magical community that is Not Back to School Camp. And this is the last session of the year. Closing just as the leaves are starting to turn.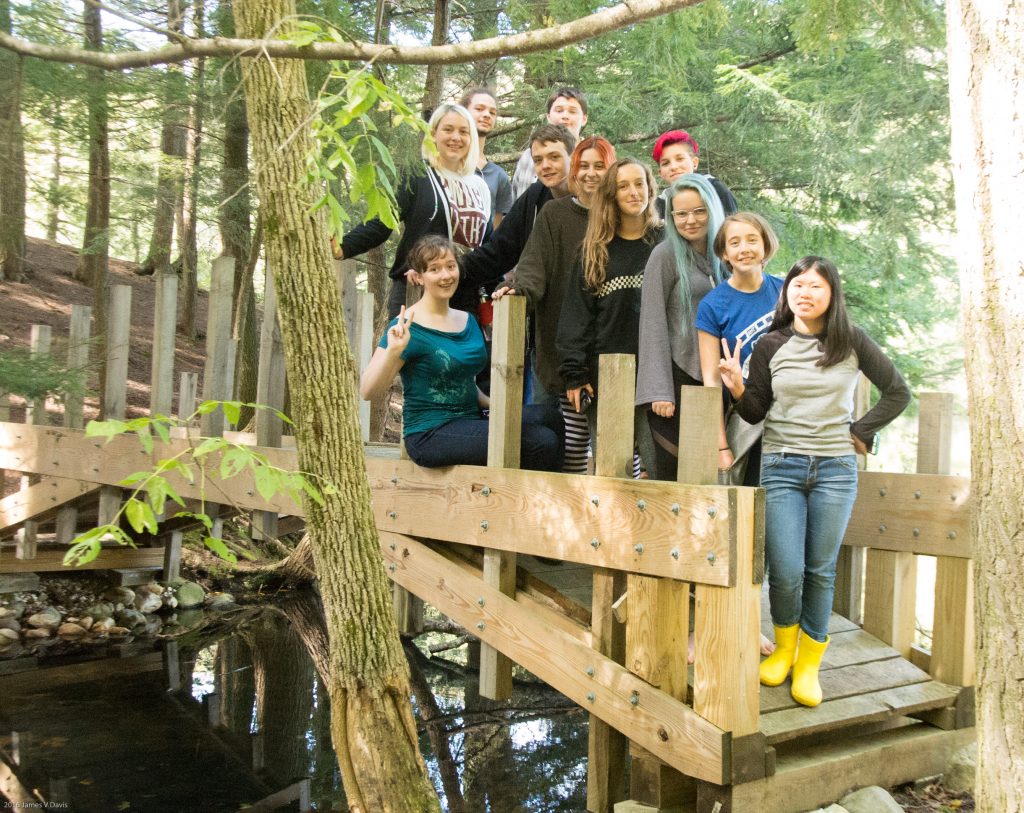 For me, the day began waking early so I could finish packing up. I stayed in my sleeping bag even after my morning mediation, reveling in the beauty of the lake through the open wall of the cabin. Savoring my last morning of Vermont Fall. I roll my sleeping bags up and manage to stuff them and all my clothes back into my duffel. There's no room to spare and it's absolutely no fun to carry up the hill to the Farmhouse. But then it's morning greetings from the campers who've stayed up all night and those that got at least a little sleep on their last night. We have one more delicious breakfast to enjoy and our last Community Meeting. We get a Hug Number for the year instead of just for after the meeting. I get a good start on my number getting those last hugs in. We make plans to stay connected and to see each other again next year if not before. The shuttle to the airport takes off early to make sure those campers make their flights. And then all too quickly, cars start to roll in to pick up their campers. Joyful and teary hugs continue as we gently but firmly have to shoo the last campers on their way.
The staff still has a full day ahead of them: Debrief meeting, appreciations, and final camp cleanup. Appreciations are especially sweet for me. I love doing them with my Advisee Group on the last day we meet and I also love doing them with the staff at our debrief. Two to three minutes of telling someone how much and why you appreciate them. Nothing better than that. That's some serious recharging of the emotional batteries and a wonderful way to build closeness and community. We wrap just in time for me to have to jump in a car to catch my bus to catch my plane to make my way to California. Twenty four hours later I'm with my love and in my home. It's great to be home…but Camp is SOOOO Good!