It's March. Forget the Equinox. Forget the Ides, whatever they are. What March means to me is that it is about halfway between the last time I was at Camp Myrtlewood and the next time I could possibly be back in that magical place known as Not Back to School Camp. Memories of the people and events of the sessions I've attended over the last decade are never far from my mind. There are constant reminders. Yesterday it was Mama Bear Natalie asking me to remind her of the name of one of the campers who was a regular at my "tea stump" tea sessions last year. Or I'm reminded as I'm sending out my weekly email invitation for the free on-line meditation and yoga philosophy class I teach. It has a couple of campers on it who attended my workshop on the same topic, and occasionally drop in on-line. It could be a social media post by staff or camper alumni about what's going on in their life that reminds me of some fun we had together at a camp session. Or maybe running across Franny's name in the colophon of one of my books from a press where she worked as part of her unschooling activities, and then flashing back to so many great times in her warm, welcoming, and deliciously creative camp kitchen. Which then leads me to wondering how Jane and Franny are doing with their precious new baby and hoping the whole family will be in the Myrtlewood kitchen at some future session! Then again, it might be the gentle reminder I got from Maya that the intention I set in Closing Ceremony was to visit her in Joshua Tree this year. And speaking of intentions, I have to get to work on that mixtape for Dandy too. And that new song I keep meaning to finish for Staff Talent Show or the Concert.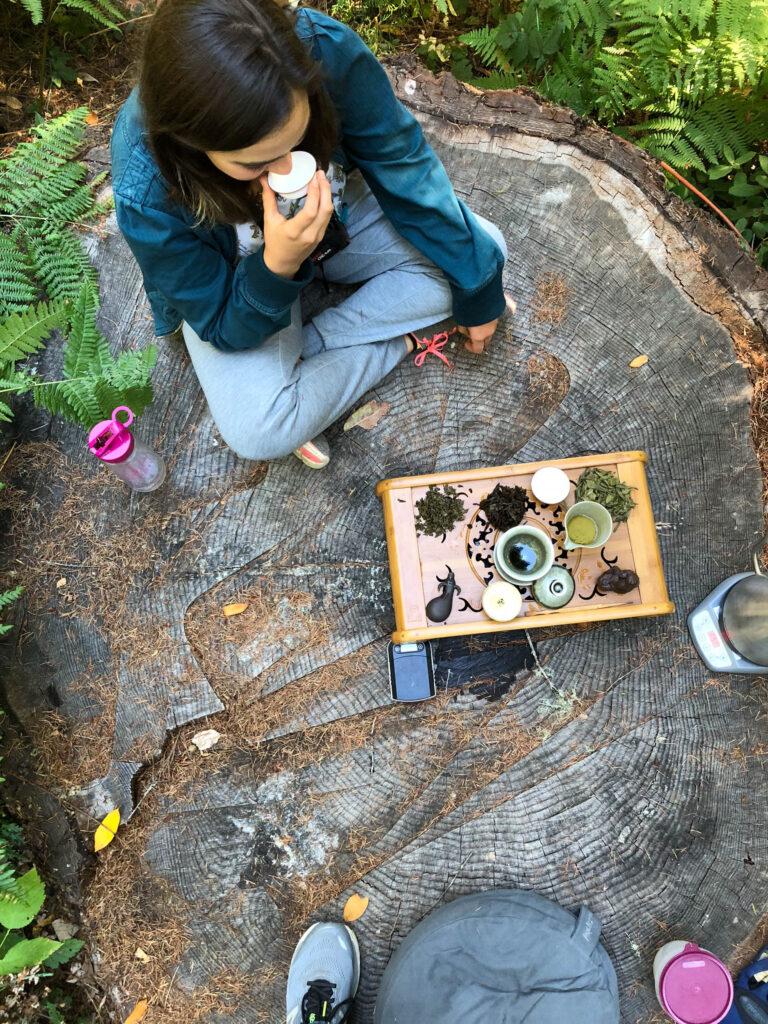 The physical sites themselves have magical places in my memory, especially the creek in OR, the climbing tree, the tea stump, the field at night, the kitchen, the talent show stage, the lake and loons in VT, the open cabins, the turning leaves…and last session, the bare concrete slab of the torn-down Dogwood cabins with only the fireplace still standing.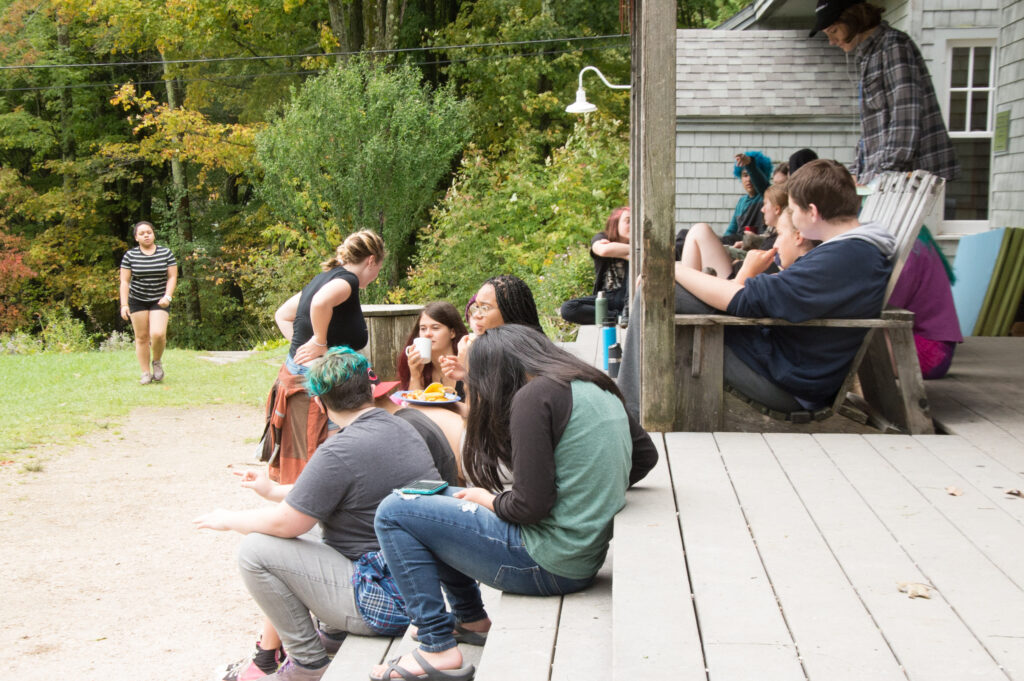 About this time each year I start to wonder with a little bit of anxiety if I'll get to staff at the upcoming session. Every year is a gift that I don't take for granted. I know Grace and Margie and Maya and others are working behind the scenes since the registration site just came up. I'll be bugging the people I know with home- or unschoolers to sign up for a great experience. I'll hit up some former campers I know would be great junior staffers to get their applications in. And at some point, Staff invites and emails will go out as the planning starts to kick into the next gear.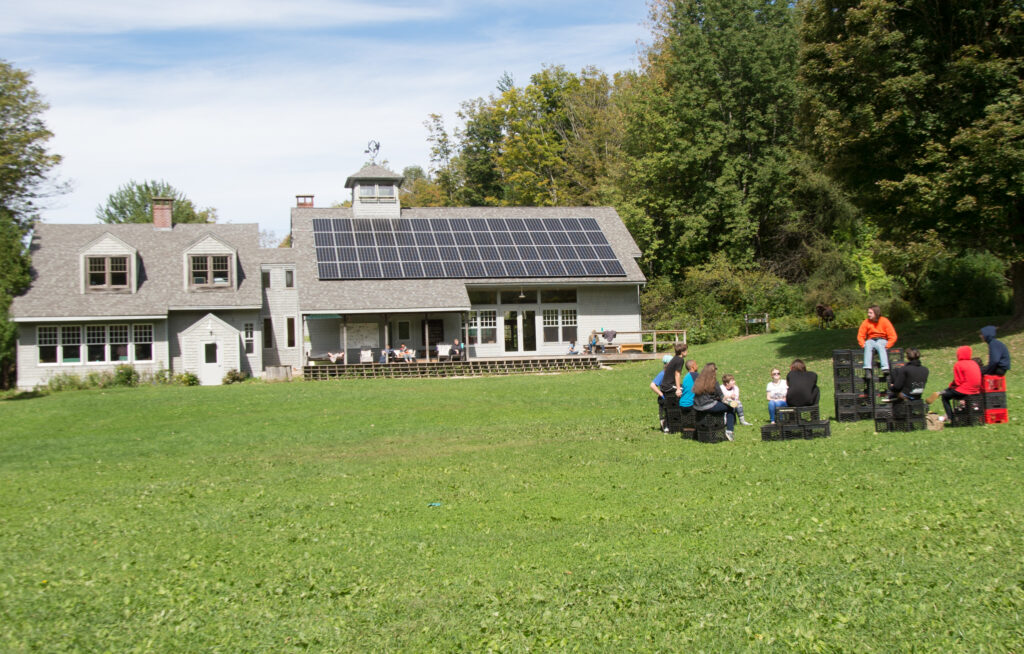 I'll wait with anticipation for that staff invite to show up in my inbox. Hopefully Camp Myrtlewood. Wishfully maybe even Vermont. Whatever happens, I'll know then whether I'll get to add another year to my decade of memories or I'll just have to nourish myself with the ones I already have.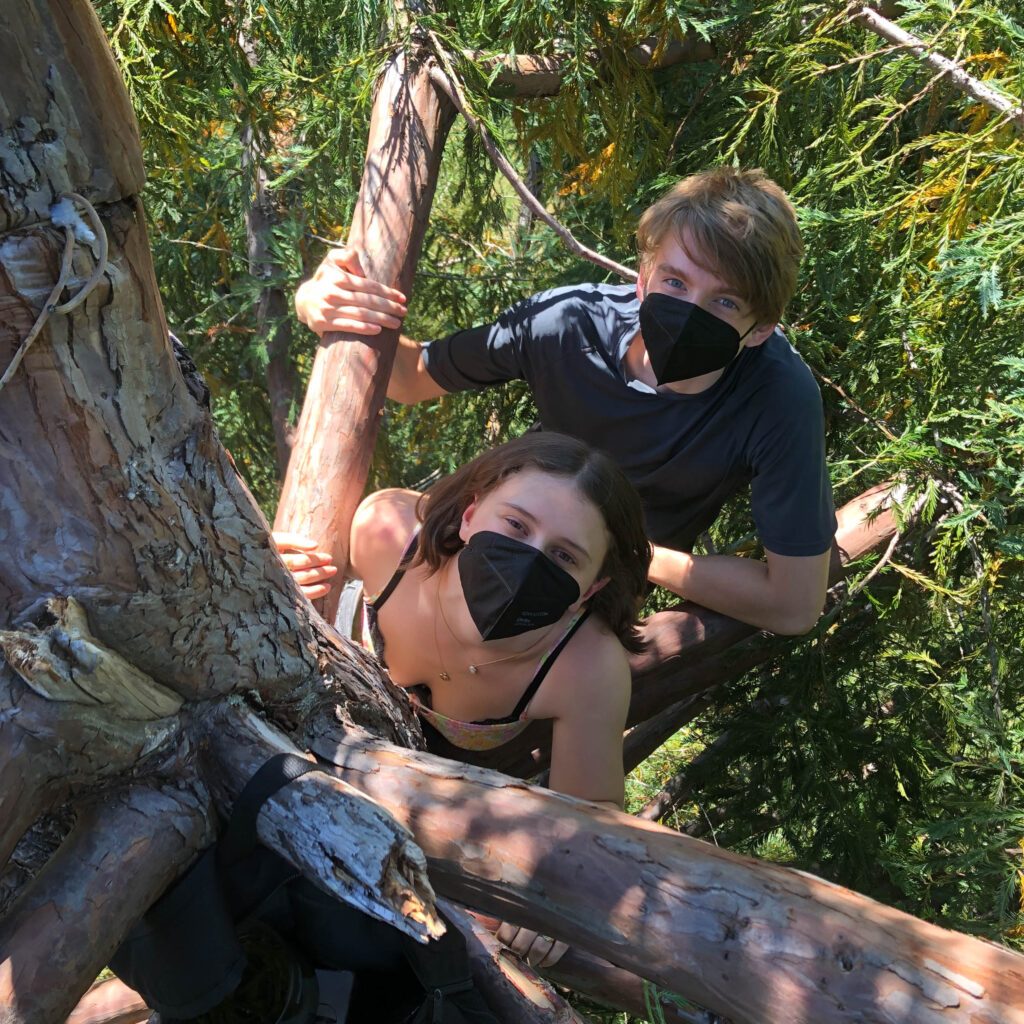 Camp is Good.
— J. Davis, Camp Myrtlewood (Oregon) Driver 2011-2022, Farm & Wilderness Camp (Vermont) Advisor 2018