[Ed. note: more pics coming soon!]
July 30, 2018 (Staff Orientation Day 2)
written by staffer Matt Sanderson (advisor and mama bear)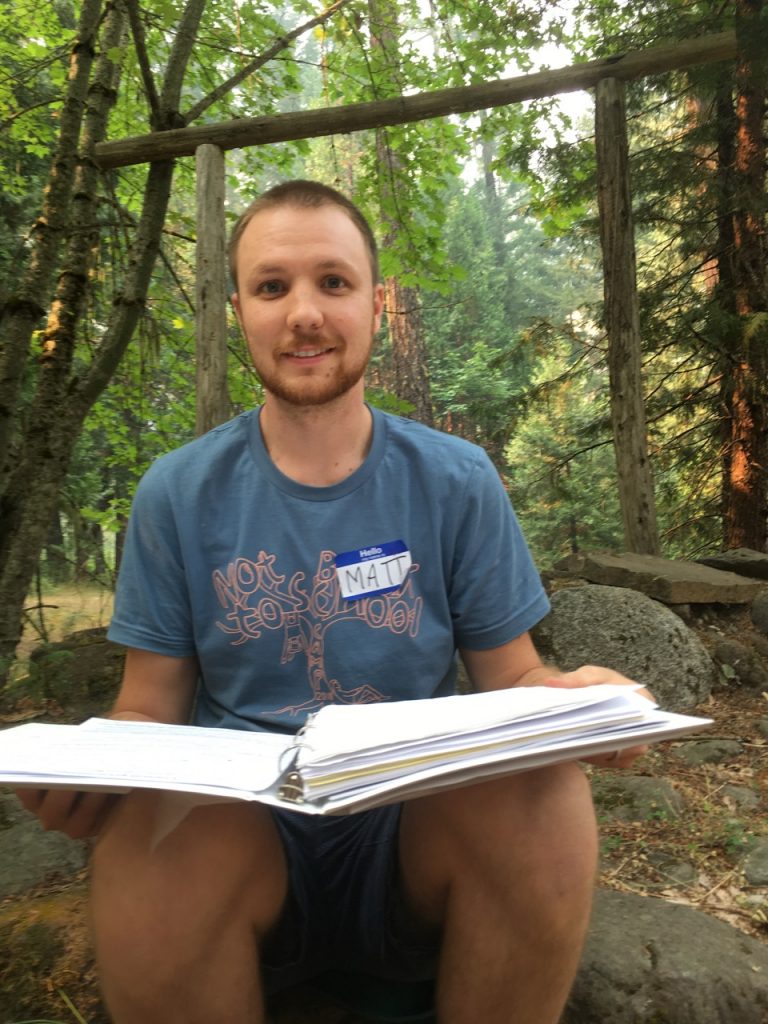 Ahh, NBTSC staff orientation. This is my 11th year on NBTSC staff, and staff orientation is still quite enjoyable. It is true that we have several meetings that change only slightly year to year, but it always feels like at least half of our time is spent connecting/reconnecting with one another and thinking creatively about the future of NBTSC.
Movement is important, meetings take place at various different locations and even at the pool. Early on we are given permission to move during the meetings themselves – often there is stretching, standing/sitting, or changing positions for maximum comfort.
Small groups converge often throughout the day, with advisors, welcome committee, directors, junior staffers all checking in with one other about the various places in which their roles converge and support one another. This session I'm taking on a new role of health person, AKA "mama bear." This means I'm part of the welcome committee meeting. I'm prepped by Logistics Goddess Margie on collecting medications and briefly talking with each camper about their health needs at the outset of camp. I also spend the early morning going through health forms, making sure that I am up to date about all medications and health issues that might be ongoing or arise during the coming session. When I have questions, I ask Evan – who has already gone through the health forms – along with our office staff person, Maya, to flag for any information we might need to follow up on to better support every camper.
In the afternoon we take a break from meetings to go to the swimming hole. Connecting with each other is a key part of staff orientation. NBTSC enjoys extremely low staff turnover thanks to a family-like atmosphere that grows during every session of camp. That being said, Grace regularly brings in new staffers to round out the group and offer new voices. As at every session, Latgawa has brand new junior staffers (Claire and Rachel). We also have second-year staffer and first-year advisor Sydney. Finally we have Joel, who has staffed several times before but not for the past two years while he's been in circus school in Montreal! The other six staffers are long timers, each of whom has attended between 7 and 40+ sessions of camp as staff.
When not preparing for the upcoming session of camp, we spend some time thinking about the long-term goals of NBTSC. A focus for the past few years is thinking about how NBTSC might better welcome, support and attract a more racially diverse camper population. It is gratifying and exciting to hear that our camper and staff populations this year, especially in Vermont, will be more diverse than in previous years.
Finally after dinner we relax for a bit. I chose to spend a few hours playing fellow staffer Dandy in chess and while they defeated me in three out of four games, it felt like time well spent. I go to sleep thinking about campers arriving tomorrow, and looking forward to another great week of Not Back to School Camp.