Oregon Session 1 at Camp Latgawa
written by staffer Margie Sanderson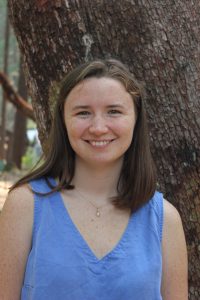 I'm writing this blog post from Eugene, Oregon a few days after the wrap of our first Not Back to School Camp session of the year, and also just a few days before we head into another one. The time here in Eugene between sessions is always a bit of whirlwind – there's lots of work to do, but also lots of socializing to fit in before my fellow Session 1 staff depart, and as the Session 2 staff arrive. And of course each time someone new gets in, we have to uphold the tradition of going out to Sweet Life (a local bakery). Such responsibilities weigh heavily.
Looking at Session 1 from this side, I think it was an absolutely fabulous session. But going into it this year, I wasn't particularly excited. Last summer I transitioned to a new role for camp, working as the Logistics Goddess, and along with that came a new level of responsibility and busy-ness during the sessions. I also worked the entirety of the camp season (about 3 months, including pre/post session work) for the first time. While I loved seeing more aspects of camp (and experiencing the east coast session for the first time!) and came home from the season happy, I was also seriously exhausted.
When I arrived at the start of Session 1 this year, though, I arrived with new confidence in my role and a better workflow figured out for myself. Therefore, I also arrived with more free time – a key component to any successful session of camp. In this free time, I got to again experience the goofy, thoughtful, sassy, sweet connections we create each time at NBTSC. I attended over 6 hours of Integral Metatheory workshops and discussions with Nathen and a number of different campers. I taught a workshop on lowering the voting age. I swam in the pool. I talked with individual campers for hours when they felt down. I spent an excessive amount of time curating a prom playlist (which was awesome). I acted out logic puzzles for campers to figure out. I partner danced.
All that – that's the good stuff. That's what makes me keep coming back. Arranging for buses and ordering T-shirts is vital work that makes camp go, but we only make camp go in the first place because it's awesome, and we make it awesome afresh at every session. I can't wait to see what magic emerges at Session 2.