September 19, 2018 (Staff Orientation Day, Vermont Session at Tamarack Farm)
Written by staffer J. Davis (Advisor)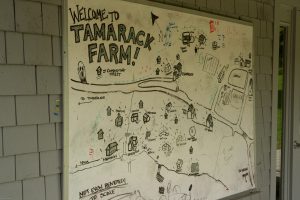 Today is a day that the staff covers a lot of information regarding the logistics that help to make camp work smoothly. Just as importantly, it is a day that the staff starts to come together and gel into a cohesive unit that can take care of campers and themselves while helping to create the magic that is Not Back to School Camp.
For me the day began with waking up from a refreshing and lengthy sleep after a pretty exhausting day of travel. This is the first time I've staffed the Vermont Session and I'm in one of the open cabins right by the lake. My bunk looks right out over the water. So the magic of waking up as the morning slowly lit up the lake was breathtaking. I had the luxury to stay in my warm sleeping bag and enjoy the view a little longer and to do my morning meditation in that peaceful setting.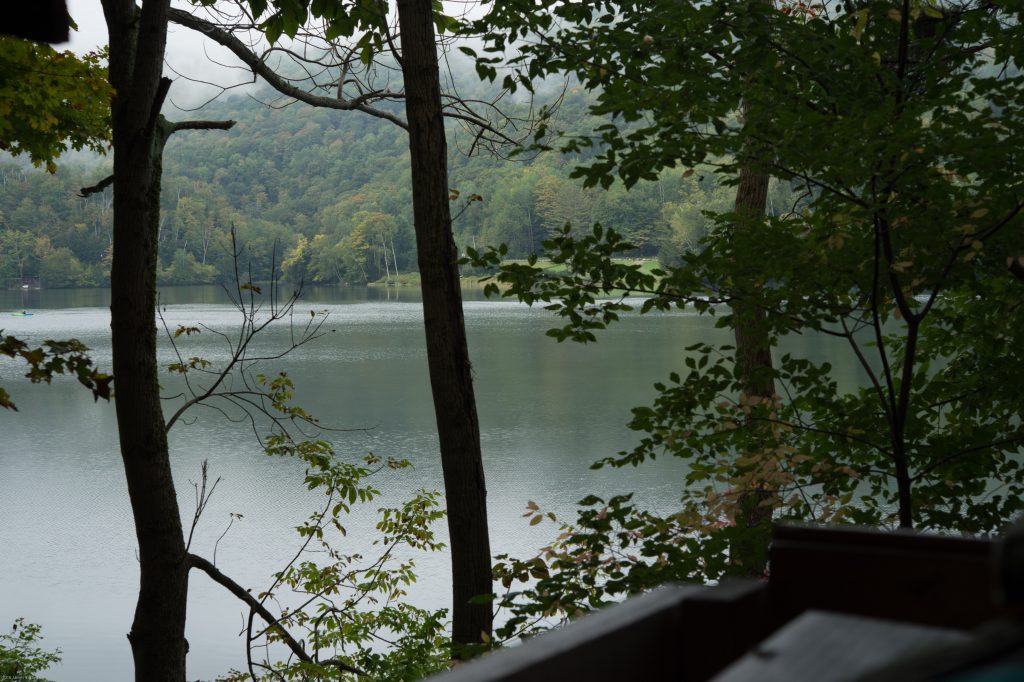 Then it was off to breakfast (Yes! Camp food!) and a day full of meetings. There are a lot of moving parts in a session of camp, so we divvy up responsibilities amongst ourselves. In addition to my role as Advisor, I will be MC'ing Workshop Previews and the Staff Introductions/Show, as well as leading the Men's Group discussion and taking the Group Photos.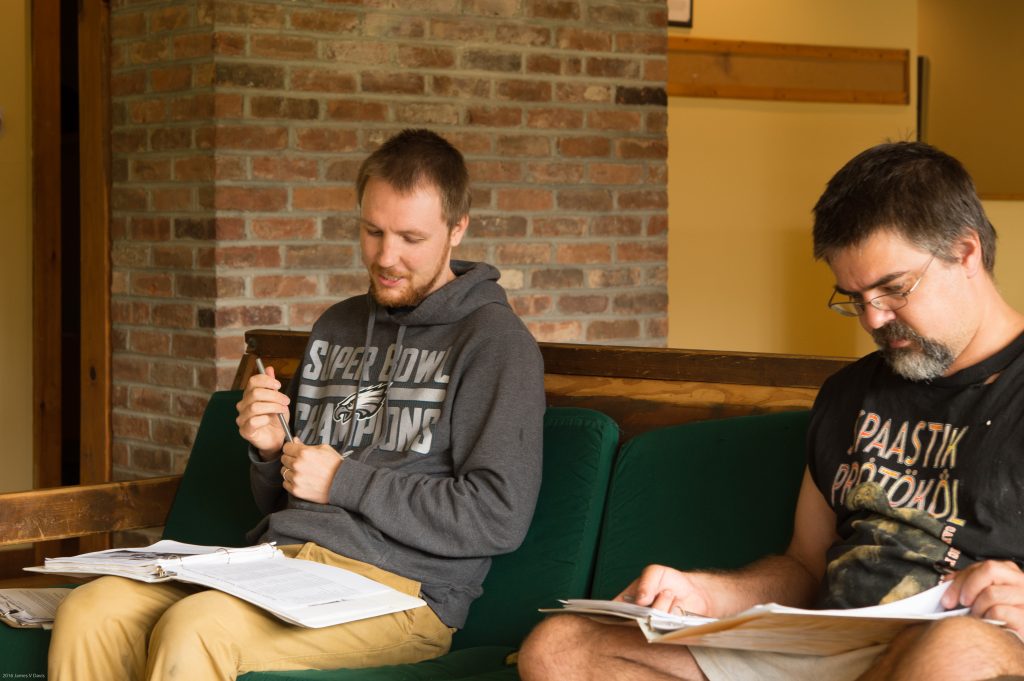 Now it's time to start planning my Advisee Group. The anticipation is starting to build as Camper Arrival Day looms. I'm looking forward to meeting my group, all but one of whom are new to me. This is the quiet and mellow calm before the energy and excitement of Arrival Day. Bring on the campers!