I have always been a super social person so this camp is really something I can excel at. I've talked to a lot of people, met a bunch of really cool individuals and I'm loving it. really really loving it.
so today i woke up, took a shower, and missed the first 30 minutes of breakfast because i was in the shower… for the third time.
something i have been trying to do is sit with a new group of people i don't know very well at either breakfast, lunch, or dinner. i have been pretty successful with that goal!
though the best part so far was the concert / talent show. my boyfriend and a bunch of my close friends got up and did a staged WWE act… some staged combat, fake mustaches and monkey suits, hitting people with chairs. it surely did entertain the crowd !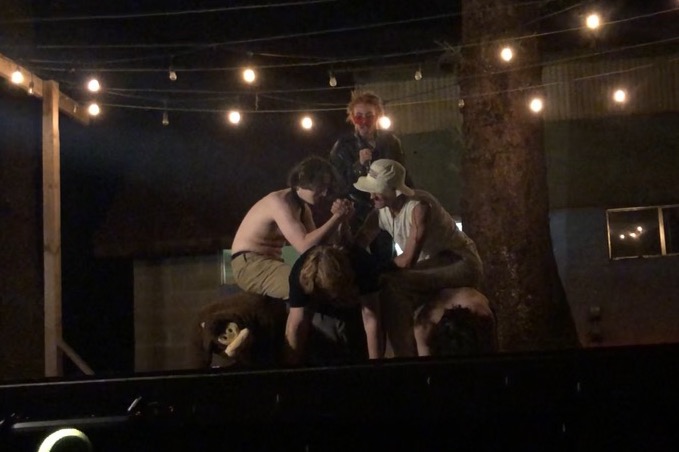 the real show stealer was the original music acts. bett, a junior staffer sang an incredibly beautiful original song that i LOVED and listening to all of those heart-written songs was so moving, to the extent i got super choked up right before my performance. im so really proud of everyone, proud of the people i know very well and of the people i barely know but hope to know better. you all did amazing and I felt really lucky to share the stage with you and pour our hearts out together.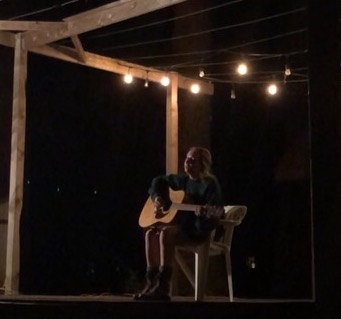 i feel a little silly about my performance, i realized about a quarter of the way through that I wasn't gonna perform my song the way i wanted to. my voice was a little bit hoarse and it was hard to project my voice for this song, so i decided to run with it and just have fun. ive yet to perform that song of mine correctly hah! i wonder when i finally will. though i was told that i really looked like I was into my song, like i was having a really good time so im glad i just tried to have fun.