I woke up in the field to Bet singing & playing ukulele, cold but feeling good, and glad I gave sleeping in the field another chance this session. I got to breakfast earlier than normal, but they were out of everything aside from tofu scramble, which was surprisingly good!? All through check-in I worked on my friendship bracelet.
During advisee, we tried to kidnap Blake to throw him in the creek, but failed pretty miserably. Later on we revised our plan, and successfully threw "Blake in the Lake"!
I attended Blake's "How to Avoid the Terrible Fate of Taking a Crappy Job You Hate & Becoming a Bitter, Bitter Person" & Milla's Polyamory workshop, and both were so so helpful & insightful! Grace then asked me to be a panelist for tomorrow nights event "Taking NBTSC home".
Marley & Kara's wedding was during siesta, and I missed it. I was there in time for the throwing of Kara's bouquet though, Elihu caught it. I did my Prom makeup early, then went off to help with dishes & meal prep. Dinner came around & I helped serve for the first time!
After evening meeting I got dressed & helped Rowan & Sky put their hair in pigtails. I took a Polaroid with the people getting ready in the bathroom, then walked the catwalk at Prom. I wasn't really vibing in the beginning, but it got really fun once Maneater played. My strawberry charm fell off on the dance floor, but Bo found it for me.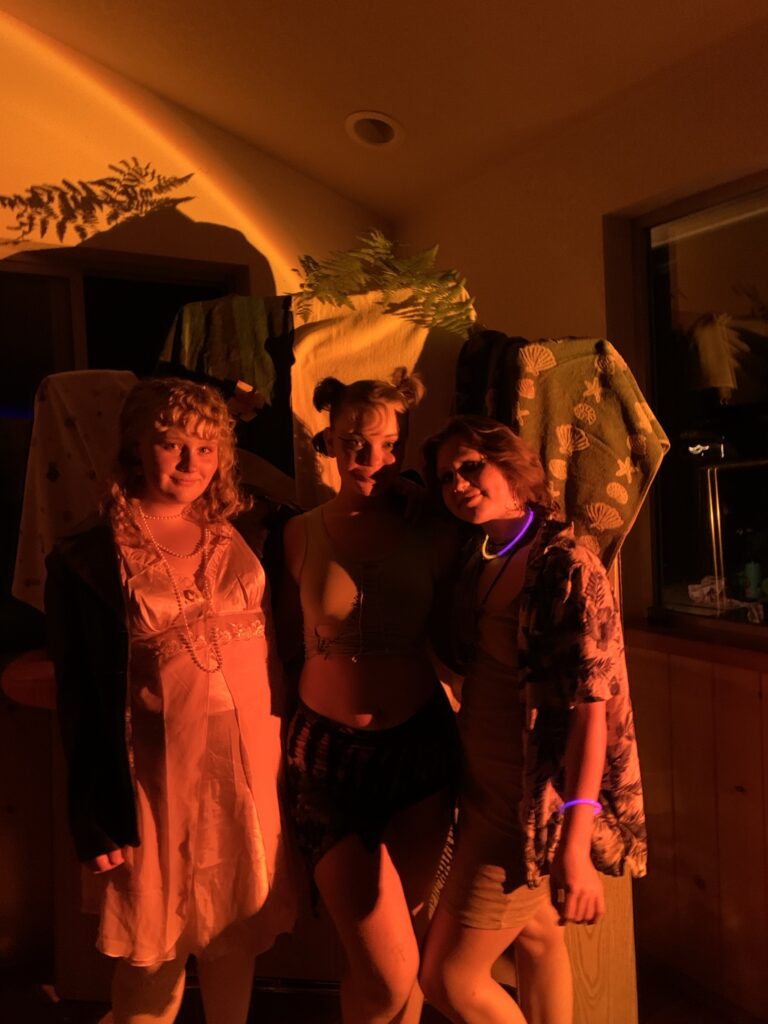 Starships was SO fun, we jumped the whole song. Partner dancing to fast songs with Keiran was THE time of my life, core memory. Prom ended with Running Up That Hill, once again dancing with Keiran 🙂
Star-tripped with Zoe, Rosa, Kara, & Genevieve, and Jane & convinced christian to try it. Roasted a marshmallow in the Dogwood Down fireplace, and went to sleep.